Official App of the FIDE World Championship Match 2013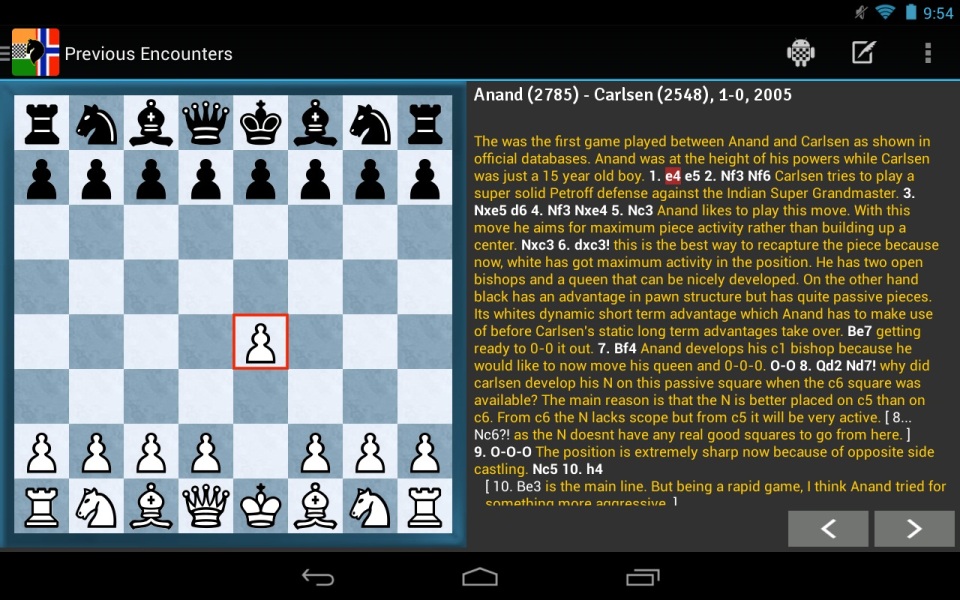 First time in the history of a World Chess Championship match, fans world wide can follow the action on their Android devices! And not just follow, but immerse into it with this feature packed Android app!
Download the app from Google Play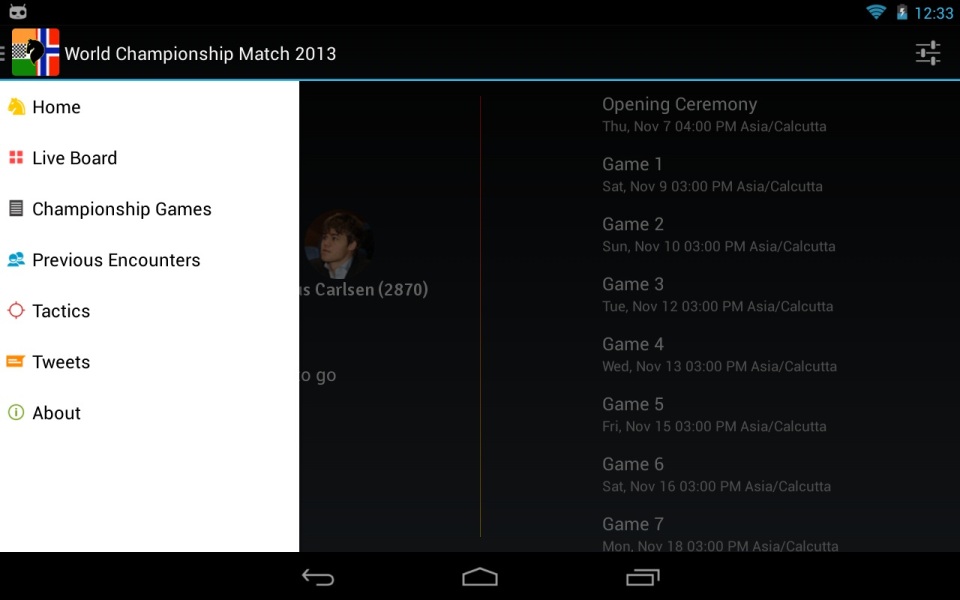 App Highlights
- Live Moves
Follow the live moves on a beautiful Chess board, and watch as the drama unfolds in real-time!
- Notifications
Get notified when the game starts or after moves are made. What more, after every game is over, you will be immediately notified of the result*
- Engine Analysis
One click engine analysis of the current board position with two Strong Chess engines (Critter & Stockfish). Needs 'Analyze This' Android app
- Annotated Previous Encounters
Get ready for the match as Sagar Shah (ELO 2373) walks you through some selected previous encounters of Anand and Carlsen, with some entertaining annotations and commentary.
- Tactics of Anand & Carlsen
Solve 30 tactical puzzles of Anand and Carlsen (15 each), carefully selected by IM Swayams Mishra (ELO 2434). These are "awesome tactics worth solving", as he puts it.
- Integrated Tweets
Stay abreast with expert opinion and comments with the integrated Tweets. Also, Tweet while you watch the live moves right from the Board screen!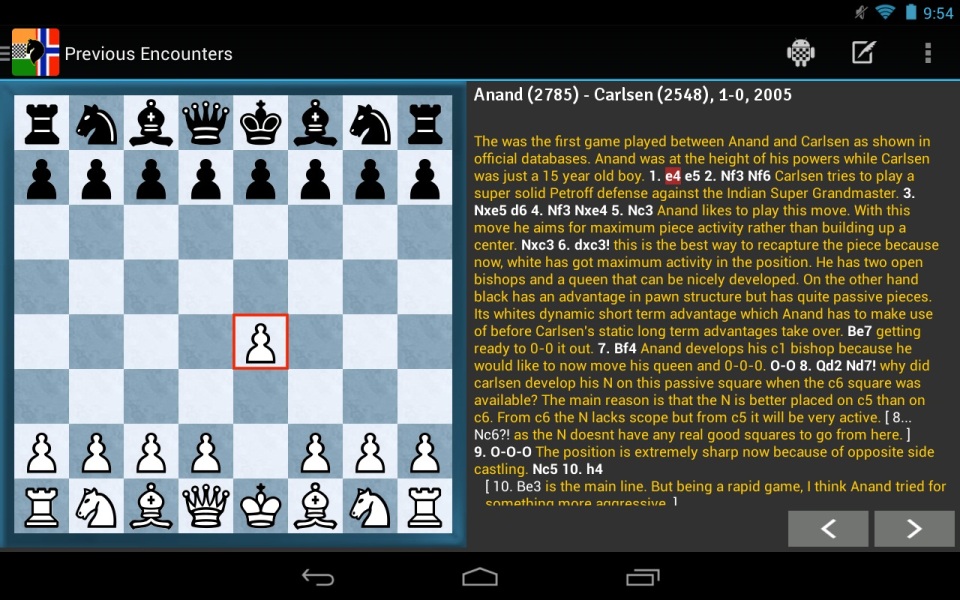 - 2 Board Designs
Whom are you supporting? Choose either the "Cool Anand" or the "Hot Carlsen" board design and support your man!
- Home Screen and Lock Screen Widgets
What if you could follow the action without even opening the app!!? Too good to be true?
Yes, you can! Add the Board widget to your Android Home screen (or Lock Screen!!) and watch as the widget updates automatically when the moves are made!*
The home screen widget can be resized and made bigger!
- Match Score
View match schedule (in your local time!) and follow the score as the match progresses
- Available in International languages
Thanks to some awesome Chess enthusiasts, the app is available in native Dutch, French and Spanish languages!**
- Optimized for Battery and Data
The app only only does its work when the server notifies it that a move has been made, instead of continuously connecting to the server every few minutes. This saves lot of device battery and you can always keep you data connection ON.
Download the app from Google Play